Unique Natural Organic Cream
Bioidentical Progesterone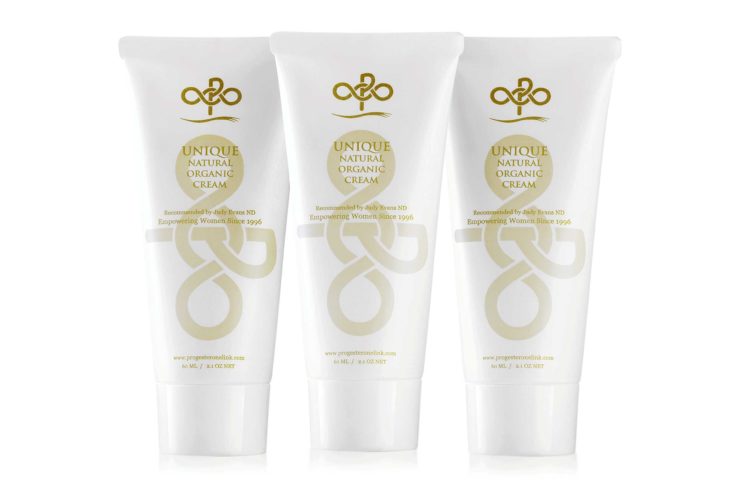 Three tubes
£72.00
Buy Product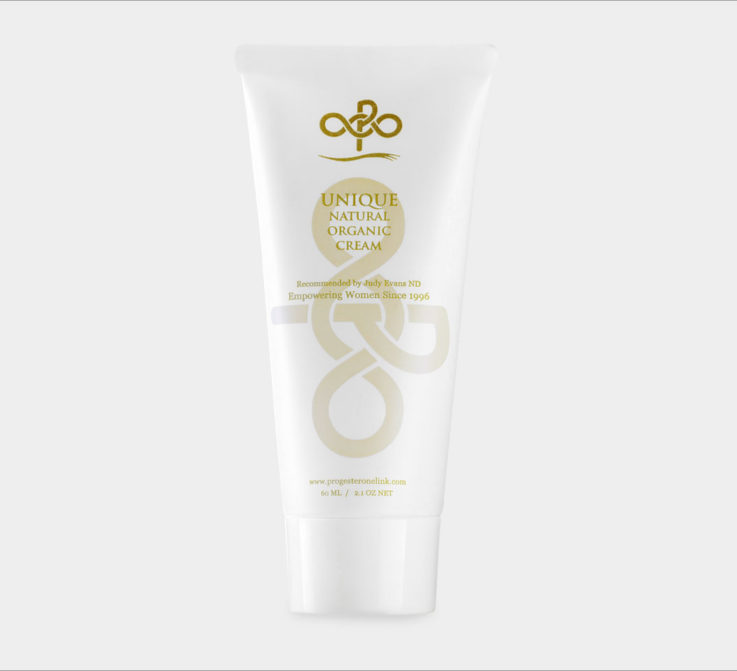 Single tube
£26.95
Buy Product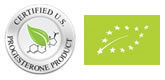 USP Bio-identical Progesterone  |  Organic Ingredients  |  Ecocert Approved
ients. It is supplied in tubes each of which contains 60g/2oz of organic base cream.
A single tube is sufficient for a minimum of 2 – 3 months depending on the recommended dosage. Unique cream has a concentration of 1450mg per 60g/2oz tube which has been calibrated to give a ratio for the most efficient absorption for the amount of base cream.
Each tube of Unique contains: Earth Friendly Ingredients
De-Ionized Water (highly purified by reverse osmosis) Improves Assimilation
Organic Aloe Vera* – (Miller Barbadensis) Healing to the Skin
Organic Safflower Oil* (hypo-allergenic)
Organic Green Tea Infusion* Highly Beneficial to the Skin
MSM*
Vegetable Emulsifying Complex (palm & coconut)
Kosher Vegetable Glycerin*
USP Bio-Identical Progesterone (American Made)
Sodium Stearoyl Lactylate
NaPCA* (humectant)
GeoGard Ultra*
Hyaluronic Acid* (humectant)
Organic Essential Oils* (not to be confused with petro-chemical oils)
Product Description
GMO-Free, Petroleum-Free, Cruelty-Free
Formulated with Highly Purified De-Ionized, Reverse Osmosis Water for Significantly Improved Delivery of Progesterone to Target Tissues
No Animal By-Products, No Ethoxylates, No PEG's, No Petroleum Derivatives, No Amp-95, Methyl-Parabens No Propyl Parabens,No Germaben II
No Chinese Materials, No Animal Derivatives, No Artificial Colors, No Added Fragrance, No Nut Oils, No Soy, No Gluten, No GMO
60 Grams (may applied topically or internally)
Advanced Skin Care Delivery System
Premium Quality Moisturizer
No Less Than 1,450 mg of American-Made USP Natural Progesterone
Purity & Potency Guaranteed by HPLC Analysis
100% Hypo Allergenic
Overveiw
Meticulously hand-crafted in small batches, assuring you the freshest possible progesterone cream
Hypo Allergenic, Cruelty-Free, GMO-Free, Soy-Free, Petro-Chemical-Free
Hygienic Travel Tube Protects Your Cream From Contamination
NB You do not need a consultation to order the cream.
When choosing a progesterone cream, it is important to know exactly what you are purchasing by way of ingredients, how much progesterone (the active ingredient) is actually contained within a single container, and where the progesterone has been derived from.
As a naturopath, I have been acutely aware of how crucial this information is for many of those about to embark on a journey of natural hormone balancing which at best can seem a little confusing and at worse, a complete mystery. This is understandable when you consider that it has taken me over 20 years of constant, and sometimes, intense research to acquire the vast knowledge I have on this subject and hence the ability to incorporate natural progesterone therapy into my practice. I must say that after all this time; the majority of my clients are still happily and safely using progesterone cream as part of a supported treatment plan which suited their particular symptoms.
For me to be absolutely sure that the progesterone cream I recommend for my clients is one of the best if not the best, I needed to look at every aspect of what would constitute an excellent product with a reasonable price. Having thoroughly researched the Unique progesterone cream and being in constant dialogue with the manufacturers, I have no doubt that Unique progesterone cream is indeed the very best for my clients.